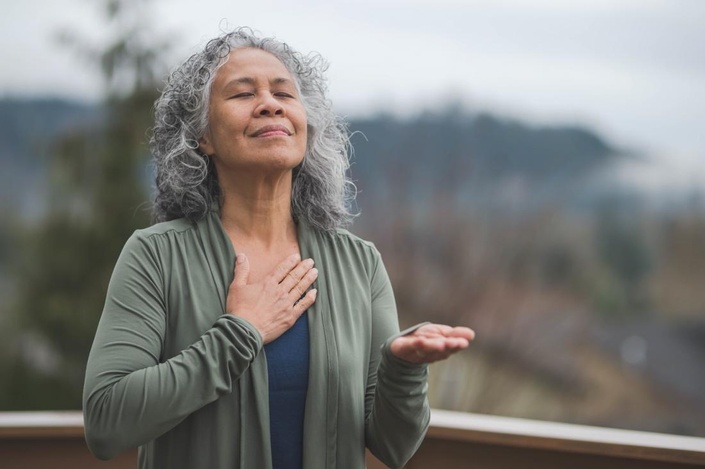 Introduction To Meditation
"Yesterday is gone. Tomorrow has not yet come. We have only today. Let us begin"
Join us on a journey introducing you to the power of meditation and mindfulness. During this course you will learn about the scientific benefits of meditation and mindfulness practice as well as specific techniques to develop your own practice. By the end of this class you should have all the tools that you need to start and maintain a regular meditation and mindfulness practice. This class is a blend of traditional meditation techniques, mindfulness and grounding exercises and homework based on cognitive behavioral therapy techniques.

What Does Mindfulness Teach You?
Learning how to be mindful allows you to tune into your heart, soul and spirit in the moment of what you are doing and while you are doing it moment to moment.
Who Is This Class For?
You want to achieve or maintain the best possible overall health and well-being
You have been told or you feel that you need to learn how to better manage daily stressors
You are vulnerable to, have risks factors for or have been diagnosed previously with depression
You are concerned about the effects that your mood may be having on yourself, your family or friends
You are looking for tools that are not medications to improve your well-being
Who Should Not Take This Class?
If you are currently experiencing an acute depression episode we highly recommend that you seek out the care of a medical professional for evaluation and treatment. This program is better suited to teach mindfulness and meditation tools to prevent depression or support those recovering from recent episodes who have already received treatment.
How Can This Class Help Me?
The beauty in learning these tools is that once they are learned they are always available. No matter where you are, what you are doing or what you are in the middle of you will ALWAYS be able to return to these tools time and time again. Because mindfulness is an "in the moment" skill that you develop once you have learned to shift your thinking you will have the ability to apply this anytime, anywhere and anyplace. Busy workday? Break out a Tea Meditation. Having an anxious moment? Do a quick Body Scan to realign your senses and calm your nerves. You may not believe this now but you actually do have more power within yourself than you think. It's time to step out of your old destructive patterns and start to walk a path that nourishes both your well-being as well as your personal and professional relationships.
How Is The Class Structured?
This class utilizes various tools to teach you how to incorporate meditation and mindfulness into your daily life. There is a mix of traditional lectures as well as video trainings along with reflections and practice exercises. The beauty of mindfulness and meditation is that once you learn these tools they are always available to shift your attention to your present-moment experience. The class will guide you through a series of 15 lectures that focus not only on learning but also practicing the techniques. The lectures will provide you with important information about how meditation and mindfulness work in the body as well as the differences between types of meditations. You will find that the curriculum is also augmented with mind body exercises and other techniques to help facilitate meditations such as mudras and essential oils. However because you cannot really learn these skills by reading alone you will find multiple practice opportunities throughout the course as well. As each skill build upon the other you will find that the program proceeds in structured format to maximize your benefits. You will find that the beginning part of the class focuses more on developing self awareness within your body before we move on to more abstract concepts including your thoughts and emotions.
The class is structured that you learn from each experience and exercise as you go. Therefore although you are able to proceed through the class at your own pace each lecture must be completed in order. This is to help you build the skill of mindfulness into your daily routine before you move onto more difficult tasks. This class also includes content assignment from both The Daily Burn and Yoga International (at no additional cost to you!) to support your understanding of class principles and to allow you to practice your mindfulness and meditation tools.
Your Instructor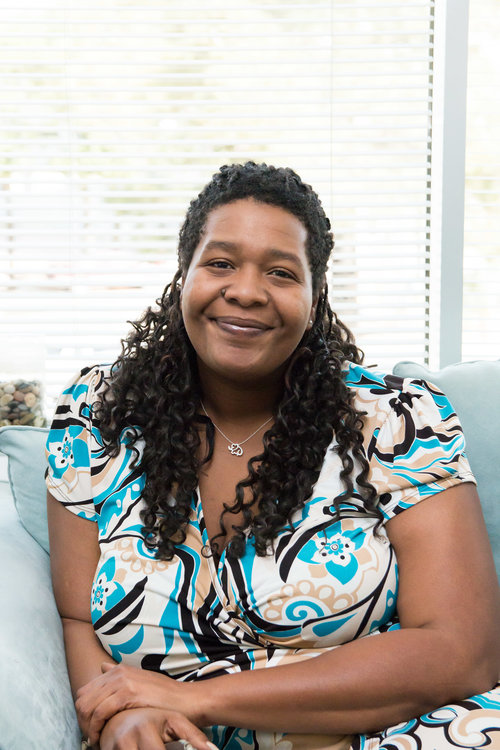 My training and education over my career have I have opened my perspective on the difference between disease "maintenance" (which unfortunately is most often delivered in the traditional medical model) and true wellness. In addition to my traditional Ob/Gyn training I have also received education in:
Plant based nutrition from T. Colin Campbell.
Education in Ayurveda in the Integrative Ayurveda Health Professionals Program at the Maharishi Ayurveda Institute
Foundations of Herbal Medicine
The Institute of Functional Medicine
In addition to these modalities and approaches I have also earned my certification from the North American Menopause Society as a specialist in the treatment of perimenopause and menopausal women.Currently I am a member of
The American College of Obstetricians and Gynecologists
Board Certified by the American Board of Obstetrics and Gynecology
The, North American Menopause Society
Texas Medical Association
The American Herbalist Guild
The Institute of Functional Medicine
It is this background that allows me to fully embrace the perspective that true wellness naturally develops as a result of living a life that optimizes the best of ancient holistic traditions including those from the Ayurvedic, Eastern, and Herbal medical traditions as well as Western medical principles and knowledge. It is from this place that I believe that health is truly optimized. It is here that I have found that even some of the most challenging chronic disease states will respond. It is with the mission of fundamentally changing health that this course was developed to share this knowledge with you.
All programs are developed for educational purposes only and not medical advice. Participation in a course does not establish a physician-patient relationship between yourself and Dr. Kourtney Sims.

Course Curriculum
Welcome
Available in days
days after you enroll
Meditation Basics
Available in days
days after you enroll
Getting Started with Meditation
Available in days
days after you enroll
Frequently Asked Questions
When does the course start and finish?
The course starts now and never ends! It is a completely self-paced online course - you decide when you start and when you finish.
How long do I have access to the course?
After enrolling, you have unlimited access to this course for one year - across any and all devices you own.
Is the course fee refundable?
We would never want you to be unhappy so if for some reason you change your mind please contact us within the first 24 hours of your purchase for a refund. We will not be able to consider a request for a refund received after that time.