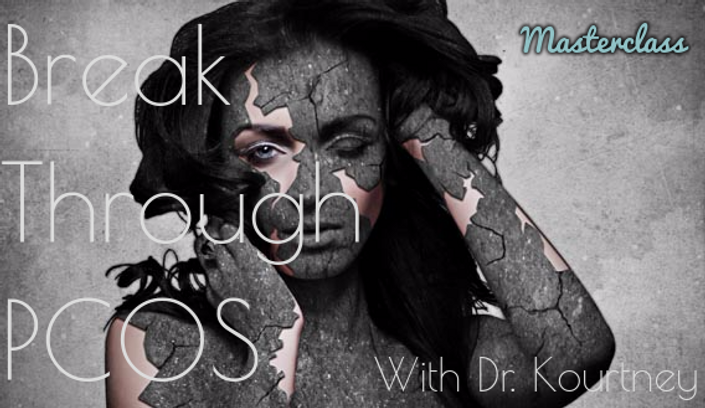 Are you tired of the frequent and regular trips to the doctor only to prescribed medication without any education on how you can manage your PCOS naturally?

This program is geared at giving you the specific tools to take back your power over PCOS and to help you put down a foundation of habits to help you manage PCOS without the use of medications. Your body is a wonderful machine whose entire purpose is to help you stay in optimal balance and that includes your PCOS. In order for your body to balance or "achieve homeostasis" you simply need to know the right combination of lifestyle, environmental and nutritional factors for your body to achieve this goal.
Polycystic ovary syndrome (PCOS) is a health problem that affects one in 10 women of childbearing age.

In order to teach you what you need to know about how to take control over your PCOS Dr. Kourtney developed the Breakthrough PCOS Program. The Breakthrough PCOS Nutrition Pillar Masterclass is a lifestyle management program for Polycystic Ovarian Syndrome which focuses on nutrition, exercise, stress and sleep management. The full series is complemented by a complete series of lectures on ideal diet patterns and exercises specific to this condition as well as a mindfulness program tailored at elevating and balancing the mood swings that often can accompany this condition. Sometimes when undertaking a complete lifestyle overhaul (or even a mini one) it can be a little overwhelming therefore the program is broken down into 4 pillars: Nutrition, Rhythm Management, Mind Mastery, and Movement. This series in the Breakthrough PCOS Masterclass is focused on a complete nutritional approach to PCOS management. It includes training modules that include:
Dietary approach
Herbal supplements to combat insulin resistance
How to target your PCOS management based on your dosha (based on Ayurveda)
The microbiome and it's influence on PCOS
Plant based herbal influences on hormonal balance
Plus much more! (Check out our course curriculum below)
Are you tired of taking medications day in and day out JUST to function?
Your body always has a way to heal and balance itself and lifestyle management is always key!
What are the facts?

- There are more than 15 million women worldwide that suffer from PCOS
- Although PCOS cannot be cured, it CAN go into remission.
- By age 40, 40% of women with PCOS will develop pre-diabetes or diabetes.
- Lifestyle management in PCOS can help to regulate cycles, improve fertility and lessen the risk of PCOS complications such as diabetes and high cholesterol.
How the program works:

Course Overview
In ONE MONTH you will be able to implement this program and lifestyle to start to curb your PCOS symptoms and start to reverse the trend of hormonal imbalance in your body.
In addition to the course materials and classes each participant will be invited to join our private Breakthrough PCOS Community on Facebook so that you may message Dr. Kourtney outside of the weekly lectures. You will also have access to secret Pinterest boards for access to scores of recipes and inspiration to aid in your journey! These tools allows you to receive support, ideas, and recipes from our entire PCOS community!
This program also includes weekly support calls from our virtual staff PLUS a 1 hour health coaching call (either telephone or video visit) with a trusted member of our coaching team to support you on your path to wellness.
Despite being one of the most common endocrine disorders, PCOS receives less than .1% of funding from the National Institutes of Health.
Are you ready to take charge of your life and your body?

Then it's time for you to make a commitment to yourself-a commitment to your health and happiness!
Your Instructor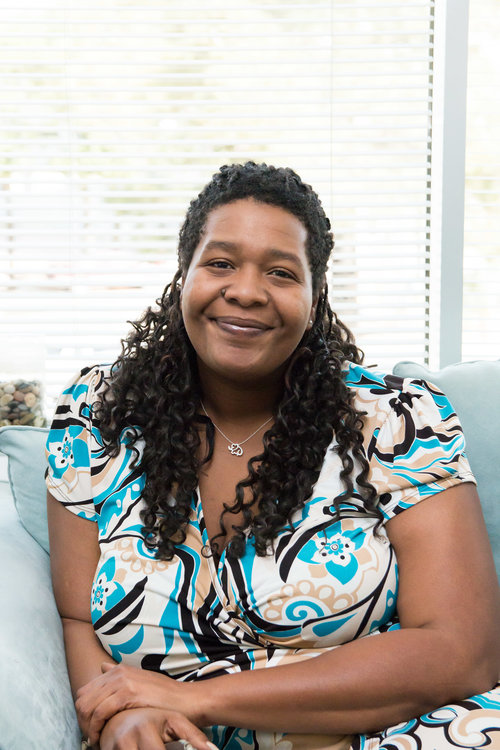 My training and education over my career have I have opened my perspective on the difference between disease "maintenance" (which unfortunately is most often delivered in the traditional medical model) and true wellness. In addition to my traditional Ob/Gyn training I have also received education in:
Plant based nutrition from T. Colin Campbell.
Education in Ayurveda in the Integrative Ayurveda Health Professionals Program at the Maharishi Ayurveda Institute
Foundations of Herbal Medicine
The Institute of Functional Medicine
In addition to these modalities and approaches I have also earned my certification from the North American Menopause Society as a specialist in the treatment of perimenopause and menopausal women.Currently I am a member of
The American College of Obstetricians and Gynecologists
Board Certified by the American Board of Obstetrics and Gynecology
The, North American Menopause Society
Texas Medical Association
The American Herbalist Guild
The Institute of Functional Medicine
It is this background that allows me to fully embrace the perspective that true wellness naturally develops as a result of living a life that optimizes the best of ancient holistic traditions including those from the Ayurvedic, Eastern, and Herbal medical traditions as well as Western medical principles and knowledge. It is from this place that I believe that health is truly optimized. It is here that I have found that even some of the most challenging chronic disease states will respond. It is with the mission of fundamentally changing health that this course was developed to share this knowledge with you.
All programs are developed for educational purposes only and not medical advice. Participation in a course does not establish a physician-patient relationship between yourself and Dr. Kourtney Sims.

Course Curriculum
Welcome!
Available in days
days after you enroll
PCOS The 5 Ws
Available in days
days after you enroll
Welcome
Available in days
days after you enroll
Are you ready to put yourself first?
Are you ready to learn how to harness your body's natural and innate power to return to health?